National Urban Alliance Mentors
Dale Allender, Ph.D.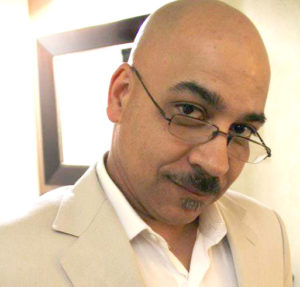 For Dale Allender, helping teachers turn the tide on educational opportunities for children of color boils down to these three words: Don't give up. "Stay engaged. Don't give up on the kids, don't give up on yourselves and don't give up on understanding just how important the work really is."
Allender, who has been an NUA educational mentor since 2010, is director of the National Council on Teachers of English – West (NCTEWest), which is housed at the University of California, Berkeley. NCTEWest is a regional division of NCTE, a professional association that focuses on improving the teaching and learning of English and the language arts. Allender established NCTEWest in 2003 to organize literacy research and policy events, pilot online-teacher education course tools and promote innovative literacy instruction. In addition, he teaches Urban Education in the college's Graduate School of Education.
Read more about Dale Allender, Ph.D. | email
Lhisa Almashy, Ed.D.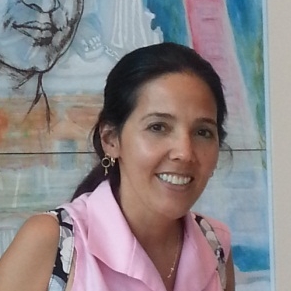 After teaching for 26 years in Palm Beach County, Lhisa Almashy has one piece of advice for teachers, "Remember the power of one." "Remember that you have the ability to affect change in one classroom, with one student, in one moment," Almashy said. "Every moment is a new chance to make a difference. You can change a life."
Almashy, an English for Speakers of Other Languages (ESOL) teacher, Social Studies teacher, and coach for both varsity soccer and varsity diving, still found time to become a National Urban Alliance mentor. Being so involved in sports, Almashy said one of the aspects that prompted her to become a mentor was NUA's belief in teamwork and partnerships. She says that her time as a mentor has taught her that you can always do better, and you don't have to do it alone. Almashy, while a mentor in Buffalo, said her teaching style is all about being interactive and building relationships. "In education, we talk so much about raising test scores, but I really believe in raising people's s
Read more about Lhisa Almashy, Ed.D. | email
Camile Earl-Dennis, M.A.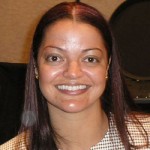 Camile Earle-Dennis still remembers the first students she mentored in Newark, New Jersey, during her junior year of college. Although she originally attended Drew University to become a therapist, she began mentoring with the Ready Foundation and 10,000 Mentors. She enjoyed working with students so much that it inspired her to pursue a career in education. In 2005, she won the prestigious Milken Family Foundation Educator Award for her work at Barringer High School in Newark, New Jersey.
"The state recognized a positive shift and a huge increase in test scores and an increase in community involvement and they wanted to know why," Earle-Dennis said. "It was because we made a shift from focusing on deficiencies to focusing on strengths and relationships – all beliefs of NUA."
Read more about Camile Earle-Dennis, M.A. | email
Toby Emert, Ph.D.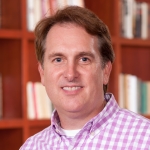 Toby Emert, Ph.D., studied English and theatre as an undergraduate at Longwood College and began his career in the classroom with Virginia Beach City Public Schools as an English and drama teacher. He later directed an award-winning high school forensics and debate team for a small private school, for which he was named Virginia's Forensics Coach of the Year and an "Outstanding Educator" by the Governor's School of Virginia. After completing a master's degree in Educational Administration at The College of William and Mary, he moved to the university setting, joining the staff of the Career Exploration Center at the University of Texas at Austin. He also holds graduate degrees from the University of Tennessee and the University of Virginia.
His work at the university level has included faculty appointments at the University of Virginia, Kennesaw State University, and the University of Kentucky. He currently holds the position of Associate Professor and Chair of the Department of Education at Agnes Scott College, a small liberal arts college for women near Atlanta, Georgia, where he teaches courses in language and literature, the arts and education, educational technology, and radical pedagogies.
Read more about Toby Emert, Ph.D. | email
Dawn Fedora, M.Ed.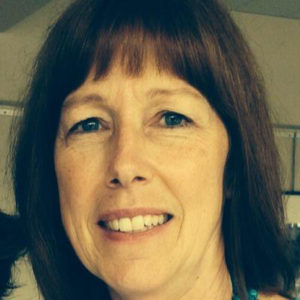 Dawn Fedora, M.Ed., is a career educator. Beginning as a fourth and fifth grade classroom teacher in a Minneapolis suburb for eight years, she also served as a gifted education specialist, a technology instructor, a literacy interventionist, an instructional coach, and a K-12 new-teacher mentor.
During her years of working in the Minneapolis area, Dawn taught courses at Hamline University as an Adjunct Professor in both Authentic Assessment and Curriculum Differentiation. She currently is both an Adjunct Professor in the College of Education and a Clinical Supervisor at the University of St. Thomas. Dawn is a Thinking Maps® Trainer and is certified in Cognitive Coaching and Peer Coaching practices. She became an Endorsed NUA Coach in 2008, and then went on to become an NUA mentor in 2016 and Regional Coordinator in 2017.
Read more about Dawn Fedora, M.Ed. | email
Antonia Issa Lahera, Ed.D.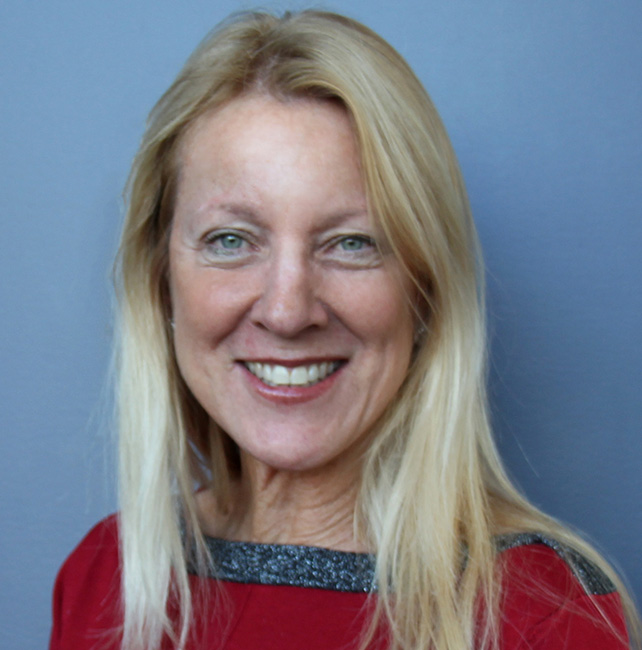 Antonia Issa Lahera has been a dedicated, vigilant and humanistic educator since 1981.
Working in Saudi Arabia and then for the Long Beach Unified School District she taught elementary, middle school and high school English in a broad range of settings including a dual immersion school to a Business Roundtable partner school. In Long Beach she worked for the highly innovative superintendent Dr. Carl Cohn, who promoted her to leadership. She worked as a Mentor and Staff Developer and site administrator. As a principal she led a 9th grade retention school and a reconstituted grades 4-8 school.
She led the School Leadership Program at California State University Dominguez Hills as a professor for fifteen years and administered 4 large federal grants during these years. The CSUDH School Leadership program continues as one of the largest in California for urban leader preparation and serves mostly first-generation educators serving in marginalized communities in both district and charter schools. Graduates of this program currently serve as urban leaders all over Los Angeles county.
Read more about Antonia Issa Lahera, Ed.D. | email
Louise Lindsey, M.A.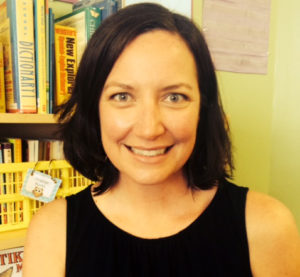 Louise Lindsay believes that trust is central to educational progress. When working with both students and teachers, she begins by listening and building relationships. She then supports learners as they challenge themselves to grow.
Ms. Lindsay brings a wealth of classroom experience to her work with the NUA. After earning both undergraduate and graduate degrees at The College of Charleston, she began her career as a Social Studies teacher. She then went on to teach Geography, English, Writing, Critical Thinking, and Math at secondary schools in Charleston, SC, Washington, DC, Chelsea, MA, and Newport News, VA. She has also worked as Department Head and Lead Teacher, helping teachers to write and implement curriculum and sharing management and instructional strategies.
Ms. Lindsay currently works as Innovation Coach for a school in Knoxville, TN where she guides teachers in developing integrated units of study focused on student-centered learning and writes curriculum for the school's STEAM Into Service program.
Ms. Lindsay came to the NUA as a mentor because she recognized her own philosophies of building relationships and fostering high intellectual performance in The Pedagogy of Confidence and the work of the NUA. She also loves the culture of the alliance as all maintain a huge amount of excitement about learning and teaching. She brings the NUA energy and a high level of commitment to her work with districts.
Read more about Louise Lindsay, M.A. | email
Carlton Long, Ph.D.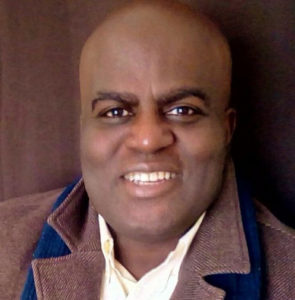 A native of Gary, Indiana, Carlton is a co-founder, along with Monique Lawrence-Long, of Lawrence-Long and Co., an international educational consulting company devoted to equity, access and excellence in K-12 and higher education. As a seasoned professional staff developer, television commentator and political science professor (with a comparative focus on language, culture and racial politics in Britain and the U.S.), Carlton brings a wealth of expertise to contemporary challenges in urban America.
Carlton Long '84 D.Min. is a former Rhodes Scholar and an international educational consultant who was trained in practical theology at the Morehouse School of Religion in Atlanta and in political science at University of Oxford. His areas of expertise include affirmative action, free speech, comparative policymaking, elite boarding schools, the social construction of "race," and the use of language, vernacular and rhetoric in Britain and the United States. He was a member of the faculty of political science and international affairs at the College from 1990 to 1996. Long was named a Chamberlain Fellow as a result of his long-term commitment to teaching the Core Curriculum ("Contemporary Western Civilization") and was nominated for the College's Mark Van Doren Award for Teaching in 1990, 1991, 1992 and 1994.
Carlton Long, Ph.D. | email
Eyka Luby Stephens, Ed.D.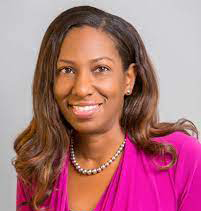 As a former teacher and reading specialist in Miami-Dade Public Schools, Eyka has seen firsthand the transformative potential of excellent teaching. Educators who work with Eyka respond to her passion for improving teaching and find in her an advisor who knows not only what exceptional teaching looks like but but also how to teach the specific steps required to make it happen.
A veteran of urban education, Eyka brings more than 15 years' experience working in underserved communities. She has also served as a district-wide curriculum specialist and worked on a national level administering professional development programs for the National Urban Alliance. Eyka holds a doctorate in organizational leadership from Nova University.
Read more about Eyka Luby Stephens, Ed.D. | email
Augusta Mann, M.S.

Augusta Mann is recognized for her workshops, demonstration lessons, and programs in culturally centered intensified accelerated teaching models in literacy for African American and other urban students.
Her Touching the Spirit workshops and classroom demonstration lessons focus on culture centered practical strategies to accelerate the learning of literacy skills by students who need to achieve multiple years growth in a short period of time. These sessions are interactive and lively and include many opportunities for questions and explanations specific to the needs of the participants.
She is the author of a videotape and guidebook on the accelerated teaching of vocabulary and phonics skills for students who are behind. This is the first component in her series: Mann's Intensified Accelerated Reading System. She is also the author of the instructional design and the student activities for the textbook: African American History, A Journey of Liberation by Molefi Asante, and co-author of the Activity Book for that textbook.
www.successfulteachers.com
Read more about Augusta Mann | Senior Scholar | email
Kevin McGee, Ed.D.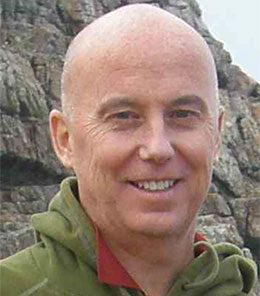 Kevin McGee began serving as an NUA coach for his current school district in 2008. Kevin is a Reading Specialist and Instructional coach with a suburban school district outside of Minneapolis, MN. As a classroom teacher, Kevin has primarily taught primary grades. He has served as a Reading Specialist for students in grades K-6. Kevin began his teaching career in a small community in northern Liberia where he served with the U.S. Peace Corps. In addition, he has taught at International Schools in Quito, Ecuador; Casablanca, Morocco; and Mumbai India.
Kevin earned his Master's Degree from the University of Alabama in Elementary Education and his Doctorate from the University of St. Thomas in Critical Pedagogy. He completed his Principal's License at the University of St. Thomas and his Reading Specialist licensure from Hamline University. Kevin also serves as adjunct faculty at Hamline University with the education department.
Read more about Kevin McGee | email
Lisa Mer, M.A.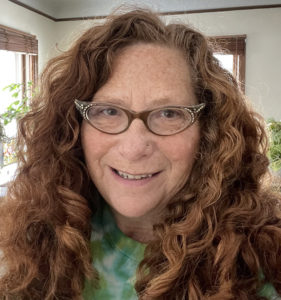 Lisa Mer counts herself lucky to have taught in a district that engaged the services of the NUA many years ago. The beliefs and practices were transformational in the Eden Prairie, Minnesota schools. The entire district was trained, cohort by cohort, which resulted in teachers having common language and practice. Along with teaching French, Lisa mentored new teachers, led a district group of team building facilitators and was an instructional coach, sharing the NUA learning with staff one-on-one, in PLCs and in full staff professional development.
Equity and social justice, in all its intersectionality, drive Lisa to seek out opportunities for inclusion and breaking down the -isms. One of Lisa's passions is student voice. She has facilitated teachers and students coming together for shared learning to build relationships and help students rise to their potential. She is a SEED (Seeking Educational and Equity) facilitator and began a sexuality and gender alliance group for students. Lisa is a certified cognitive coach, spiritual guide, and also completed training in consensus building and Parker Palmer's Courage to Teach program. All have enhanced her desire and ability to listen deeply, reflect, and lean into open ended questions. Lisa is also a clinical supervisor of student teachers at the University of St. Thomas in St. Paul, Minnesota.
Lisa Mer | email
Robert Seth Price, B.A.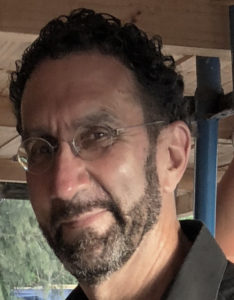 Robert Seth Price is a senior scholar with National Urban Alliance. Robert understands the power of lived stories. He collaborates with the student's and participant's voices as part of his integrative projects. He incorporates technology, art, and music into his teaching, trainings and collaborations. Robert's Mobile Critical Thinking Tools for Equity in Learning and Teaching is currently used as a foundational practitioners guide in Redwood City. Current and recent collaborations include: The Pedagogy of Confidence online Action Guide with Yvette Jackson; The Clear Model online with Rev Hillstrom; Thinking Foundation with David Hyerle for research, case studies, and video documentation for visual tools; SuccessfulTeachers online with Augusta Mann; grass roots implementation of Thinking Schools Ethiopia and Thinking Design Healthcare Ethiopia; culturally relevant virtual learning focusing on ELA development with autonomous learners for Learning 1 to 1 Foundation; teaching over ten years in K-5 urban schools and a public arts high school; adjunct professor for ELA and technology university courses; multiple amplifying student voice projects; and critical thinking training modules for textile workers.
Robert's professional website: www.eggplant.org.
Read more about Robert Seth Price | Senior Scholar | email
Michelle Thompson, Ph.D.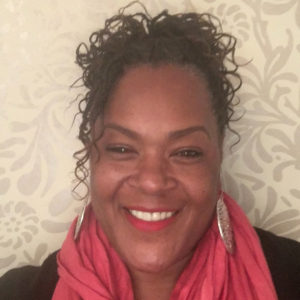 Michelle Thompson, Ph.D., has been passionately educating children and adults since 1987. As a Professional Learning Consultant she travels the United States sharing her enthusiasm for learning and teaching with school districts, universities, and community organizations.
As the Learning Leader for MTK Consultants, Michelle facilitate presentations in Leadership Development, Instructional Leadership, Communication Styles, content and pedagogy for organizations such as the United States Department of Education, Rowan University, Kennesaw State University, and New Jersey Education Association (NJEA). As a former classroom teacher, her EL students were showcased on a local news station in Atlanta, GA.
In her current position as the Lead Professional Learning Facilitator for DeKalb County School District Teacher Academy for Preparation and Pedagogy (TAPP), Michelle ensures that teacher candidates have the knowledge, skills, and disposition to be successful in the classroom. Moreover, Michelle supports and supervise TAPP faculty members, and design and develop rigorous courses for the academy.
Michelle Thompson, Ph.D. | email
Previous Mentors
Ahmes Askia, Ph.D.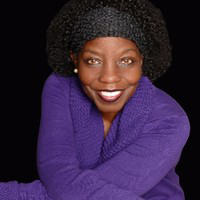 Ahmes Askia, Ph.D. has a wealth of professional development experience having begun her educational career in 1976 with Prescription Learning Corporation (later became Jostens Learning) as professional development and education consultant in Houston Independent School District. Dr. Askia was previously the Director of Professional Development for the National Urban Alliance and NUA Chief of Staff.
During her 17-year tenure with Prescription Learning/Jostens Learning she became an Area Director. In this role she was responsible for developing training for 80 consultants (education and technical) and teachers in over three hundred schools. Dr. Askia has worked with teachers and administrators in Houston Independent School District, Dallas Independent School District, San Antonio Independent School District, San Francisco Unified, Atlanta Public Schools, Birmingham Public Schools, Chicago Public Schools, Miami-Dade County Public Schools, Charlotte-Mecklenburg Public Schools, Memphis City Schools, Little Rock Public Schools, and many others.
Jeff Branzburg, M.A.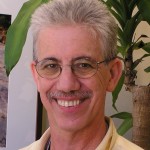 Jeffrey Branzburg, M.A., is an educational technology consultant working with teachers and administrators on effective uses of computers and related technologies in the classroom. He was the Director of Technology for the National Urban Alliance (NUA) for over a decade.
In addition to the NUA, his clients have included Teaching Matters, Inc., NYLearns, and various school districts. Prior to forming Branzburg Associates, Inc., Educational Technology Consultants, Mr. Branzburg was a junior high school mathematics teacher in the Bronx, Assistant Director of Instructional Technology for the NYC school system, and Instructional Technology Director in three suburban NY school districts. He has also taught graduate level courses for Long Island University, Molloy College, and Touro College, and was a contributing editor and regular columnist for Technology & Learning Magazine. Mr. Branzburg has presented at local, state, and national educational technology conferences, including NECC and NYSCATE. He is a former member of the Board of Directors of NYSCATE.
Mr. Branzburg has a B.S. in Mathematics from the City College of NY, an M.A. in Mathematics Education from the same institution, and a professional diploma in Educational Technology from New York University.

Kathlene Holmes Campbell, Ed.D.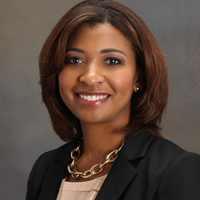 Dr. Campbell earned her bachelor's and master's degrees at the University of North Carolina at Chapel Hill and her doctorate from the University of Texas at Austin. She previously led the clinically-oriented teacher preparation program with the National Center for Teacher Residencies, where she has worked extensively with several California State University campuses associated with the New Generation of Educators Initiative. She is also a board member for several organizations such as Association for Advancing Quality in Educator Preparation (AAQEP), Generation Next, and the Greater Twin Cities United Way.
Dr. Campbell spent seven years as a consultant with the National Urban Alliance for Effective Education, conducting professional development on effective, research-based instructional strategies for diverse student populations for public school systems in New York, New Jersey, and Minnesota. At the university level, she has served as an instructor at the University of Texas and professor of education, director of preparation, and interim dean of education at Florida State College. She started her career as a public school teacher in Tampa, Florida, and then in Chapel Hill, North Carolina.
Nell Collier, M.S.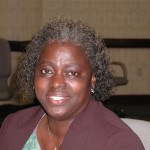 Nell Collier, M.S. was born in Montego Bay, Jamaica West Indies. She has been an educator since 1967. Her areas of interest are visual arts, reading, math and information media & technology. She retired from Minneapolis Public Schools as a principal in June, 2005 after 39 years of services. She continues to serve the Minneapolis Public Schools as a substitute principal.
Ms. Collier is an educational consultant and coordinated a supplemental educational service program through the Center for Excellence in Urban Teaching at Hamline University's Graduate School of Education in St. Paul Minnesota from September, 2006 through June, 2008. Ms Collier's passion is excellence in academic achievement and success for urban students. As a result, she has conducted and continues to be interested in professional development for pre-service as well as in-service educators. She is a co-founder and director of Friendship Community Services, Inc., Eager to Learn Tutoring Program (FCS-E2L) in Minneapolis, Minnesota, since June, 2008.
Read more about Nell Collier, M.S. | email
Carmen Jimenez, M.A.
Carmen Jiménez, MA has served in many leadership roles in the New York City school system as well as Teachers College, Columbia University, Harvard University and Bank Street College. In 2000 she designed and served as Principal Director of the Professional Development Leadership Center in District 10 in New York City. In this role, she provided professional development to aspiring and experienced principals and assistant principals. Ms. Jimenez served as a middle school and K-8 principal for 13 years in the NYC Public Schools, where she developed particular expertise as a principal turn-around specialist, successfully leading three under performing schools to significantly greater success. In her last leadership work within NYC she served as Director of the Partnership School Organization for the Academy for Educational Development's Middle Start National Center.
Ms. Jimenez has also served as Deputy Superintendent in Harlem, New York. She has significant experience in district administration serving as director of School Improvement in District 10; manager of Program Planning and Development at the Urban Coalition; coordinator of Staff Development and Program Planning at the Institute of Urban and Minority Education at Teachers College, Columbia University and director of Training and Staff Development at the Office of Bilingual Education New York City Board of Education.
Ms. Jimenez has worked with the school improvement movement since its inception in New York City and continues to believe, and strives to bring into her work, the simple belief that its creator, the late Dr. Ronald Edmonds, espoused: all children can learn. Her particular interests lie in the field of principal leadership; the work of principals in creating high performing schools and moving school improvement to scale through distributed leadership models.
Alexis Leitgeb, Ed.D.
Alexis Leitgeb started her career after college in journalism. She worked for several newspapers and magazines before heading to Hong Kong for business with her family. There Dr. Leitgeb was a magazine senior editor when the International School contacted her about teaching English to middle school students. In spite of not having any teaching experience, she was hired and taught there for six years starting in 1988 and has been in education ever since. During that time she decided her true calling was in education so she returned to school to obtain a teaching certificate and license in Illinois. Dr. Leitgeb developed the curriculum for a Creative English class and a Drama class at the Hong Kong International School.
After receiving her Masters Degree in Counseling from the University of Missouri, Dr. Leitgeb took a job as a middle school history teacher in Illinois. The school wanted to start a counseling program so the next year she developed a PreK-8 counseling program and served as the school's first counselor. De. Leitgeb wrote a SUCCEED program for parents, teachers, and students for after school continuing education. She also started a Mother-Daughter Book Club to promote reading with family along with a Character Counts program.
Lisa Neasbitt, M. Ed.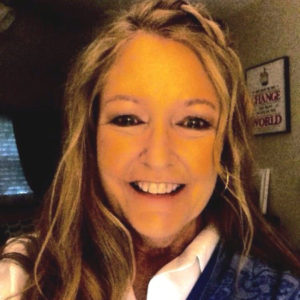 Lisa Neasbitt, M. Ed. firmly believess in considering the strengths and interests of my audience when teaching, presenting, or communicating in any venue. Promoting all children with best practices and research based strategies is always at the forefront of my thinking. I have been a National Urban Alliance for Effective Education mentor since 2009.
Having science curriculum and instruction experience totaling over 30 years, I hold a B.S. from Texas A&M University, and have graduate studies at the University of Houston, the University of Houston Clear Lake, and Texas A&M University with and M. Ed. in Educational Leadership. Currently I am a doctoral candidate in Transformational Change. I have presented educational materials published with NASA in over 75 workshops nationally and internationally. My publications, using metrics, quantitative, and qualitative data analysis, and assessment data disaggregation, include work completed with the NASA 21st Century Explorer Project, the NASA Fit Explorer Project: Train Like an Astronaut, and the publication Space Nutrition.
Read more about Lisa Neasbitt, M. Ed. | email
Dr. James T. Kinard Sr., Ph.D.


Dr. James T. Kinard Sr., Ph.D., is author and creator of the theory and practice of "Rigorous Mathematical Thinking". Applying the distinguished Feuerstein Instrumental Enrichment methodology, Kinard has proven that any age group ill-prepared in math can reach a higher level of mathematical achievement through self-sustaining work. He has applied his advanced studies in Electroanalytical Chemistry, Theoretical Physical Chemistry, and Mathematics to teach and research the philosophy of mathematical processes. Since 1971, Kinard has published numerous articles and recently published Rigorous Mathematical Thinking: Conceptual Formation in the Mathematical Classroom under Cambridge University Press Publishers.
Dr. Kinard is a Master Trainer, Feuerstein's Instrumental Enrichment trained and expertise in Mathematics and Science.
Read more about James T. Kinard Sr., Ph.D. | email
Evelyn Rothstein, Ed.D.
Evelyn Rothstein, Ed.D., the author of Writing As Learning, Write for Mathematics, and English Grammar Instruction That Works, and has had the pleasure of presenting workshops in hundreds of districts throughout the United States. Evelyn's educational passion is language and its importance in building educational excellence in all students. All of her books are teacher-friendly, filled with language-based strategies for achieving high-level performance in reading and writing combined with knowledge-based instruction. Evelyn is a graduate of the City University of New York and Teachers College, Columbia University with degrees in education, speech, reading, and psycholinguistics.
Currently, she has been engaged in writing memoir stories for children and now has four books: My Great Grandma Clara, My Great Grandpa Dave, Dave the Boxer, and Clara Becomes a Citizen.
Dottie Shelton, Ed.D.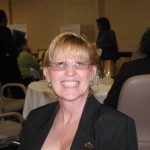 Dr. Shelton worked many years in the public school system teaching a range of students from third graders to high school seniors in areas such as reading, writing, spelling, speech, grammar, regular English, concurrent enrollment English and Advanced Placement English. She has also worked at community colleges teaching students enrolled in developmental reading and writing, academic English composition, rhetoric, literature and education classes. She has also worked with post-graduate students in an alternative teacher certification program. She has presented at national, regional, and local conferences, as well as offered professional staff development in the local community and throughout the state of Texas. She travels nationwide working with rural, urban, and suburban school districts.
Dr. Shelton considers herself a life-long learner and has always sought opportunities to support teachers in eradicating the achievement gap. She believes in women having a career outside the home, if that is indeed what they choose, and has had her career choose her, while raising three sons. Of particular interest to her are middle school students and teachers.
Dr. Shelton earned a Bachelor of Interdisciplinary Studies (B.I.S.), a Master of Arts (M.A.) in English, and a Master of Education (M.Ed.) through the University of Texas system. Through the University of Houston, she completed her doctorate in Curriculum and Instruction concentrating on Reading/Language Arts/Literacy and Teacher Education Preparation. Most recently, she, along with colleagues, developed an alternative educator program which received state approval and accreditation from the Texas State Board for Educator Certification. Dr. Shelton has life membership in Phi Kappa Phi, is a long time member of the Association for Supervision and Curriculum Development (ASCD), and holds a membership in the National Middle School Association (NMSA).
Denelle Wallace, Ph.D.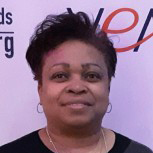 Maya Angelou said, "I've learned that people will forget what you said, people will forget what you did, but people will never forget how you made them feel."
Denelle Wallace, Ph.D., says her mentoring style mimics Angelou's life lesson. "I always strive to make people feel valued, worthy and heard," says Wallace, an educational mentor for NUA in Brooklyn. Wallace, who has been an educational mentor since the 2008-2009 school year, says her outgoing personality and ability to put a positive spin on anything has helped her reach both students and educators.
Her basic approach to mentoring is listening to the needs of students and teachers, combined with her humor and willingness to share past mistakes. "All educators want to be heard," says Wallace. "And all students want to be heard, too. We need to ask students what they need. Often they are left out of their own learning."
Read more about Denelle Wallace, Ph.D. | email
Clemmie B. Whatley, Ph.D.
Clemmie Whatley, Ph.D. officially began her education career while an undergraduate at Clark Atlanta University. She continued her graduate studies at Georgia Institute of Technology where she served as a teaching assistant instructing Integrated and Differential Calculus mathematics courses. Over 20 years of service in corporate organizations include work in engineering, business services, human resources, quality assurance, Total Quality Management, organizational design and reengineering. Although her career initially took a different path through corporate America, after serving on the board of the Cobb County Educational Enrichment Program, she decided to re-enter the field of education full-time and began teaching mathematics at the high school level. While pursuing her Ph.D. at Emory University, she taught courses in mathematics education for K-12 teachers at the university level and served as clinical faculty for pre-service teachers. Dr. Whatley holds teaching certification in mathematics education and educational leadership.
Dr. Whatley consults in the areas of educational leadership and mathematics education and has collaborated with the Georgia's Leadership Institute for School Improvement and school districts in the research and evaluation efforts. Her research interests include teaching strategies for culturally diverse students, mathematics, technology, professional development and school leadership.
Dawn Williams
As a child Dawn Williams' family was in transition and she changed schools often. She attended schools in different environments, which allowed her to see the disparities between public schools firsthand. Those experiences were a driving force behind Ms. Williams' decision to go into education. She has been a credentialed educator in public schools since 1997. Although she is primarily a language teacher of French, Spanish, and English, she has additionally taught social studies, physical education, and math. She has taught in rural, suburban, and urban school districts in mainstream and alternative education.
Ms. Williams worked as an educational consultant for Teach Youth Radio, writing curriculum for youth-written and produced news stories. She strongly believes in making connections between academic content and popular culture. Ms. Williams also feels that education should go beyond the classroom. She is the co-founder of the Williams-Bah Museum in Dalaba, Guinea, West Africa, where African Diaspora history is honored and celebrated.
Read more about Dawn Williams | email
Ereka R. Williams, Ph.D.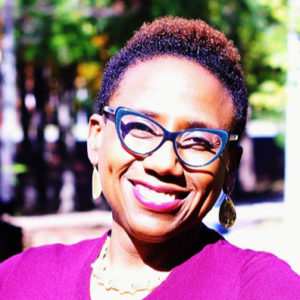 A former third grade teacher turned professor, Ereka R. Williams, Ph.D. is currently an Associate Professor in the Department of Curriculum and Instruction at North Carolina A&T State University. She coordinates graduate and undergraduate programs in Elementary Education for the University. She is a native North Carolinian and recently became a mother to a son, Oliver Wallace.
Dr. Williams' past and present research has focused on issues of equity and access as it relates to parents of color, teachers of color and learners who have been historically and currently disenfranchised. Currently she is analyzing data on the beginning African American teacher and the specific issues they face as they enter the teaching profession.
Dr. Williams is an active member of the American Education Research Association, the National Council for Social Studies, and the Association for Supervision and Curriculum Development. She received her BS in Elementary Education/Speech Theatre and MA in Special Education from Fayetteville State University and earned the Ph.D. in Curriculum and Instruction-Teacher Education from the University of North Carolina.
Read more about Ereka R. Williams, Ph.D. | email